Nomad planet : stress free zone
Experience the sensations of a nomad life and live out-of-the-ordinary moments !
Whether you come as a couple, as a family or with friends, you will appreciate the comfort and simplicity of yurts or of wolves (tree house) : a unique and unusual experience in an authentic environment with a great view over the Peneda-Gerês national park.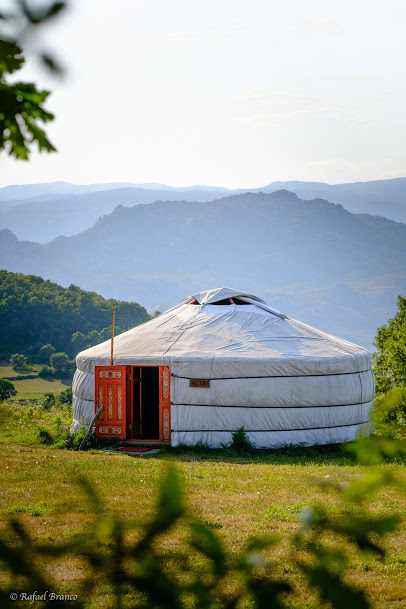 YURT
A yurt is originally the traditional accommodation of Mongolian nomads. It is a family home that is resistant and eco-friendly, different from any other type of housing. It is very practical : one single and spacious room with a stove in the middle. Its round and welcoming shape – together with the furniture and decoration – provides a feeling of well-being and peacefulness (heating in winter). Four yurts are available, so do come and indulge yourself ! Our yurts are fully equipped and warmly decorated.
With a surface area of about 30m2, they may accommodate up to 4 persons (one double bed and two single beds).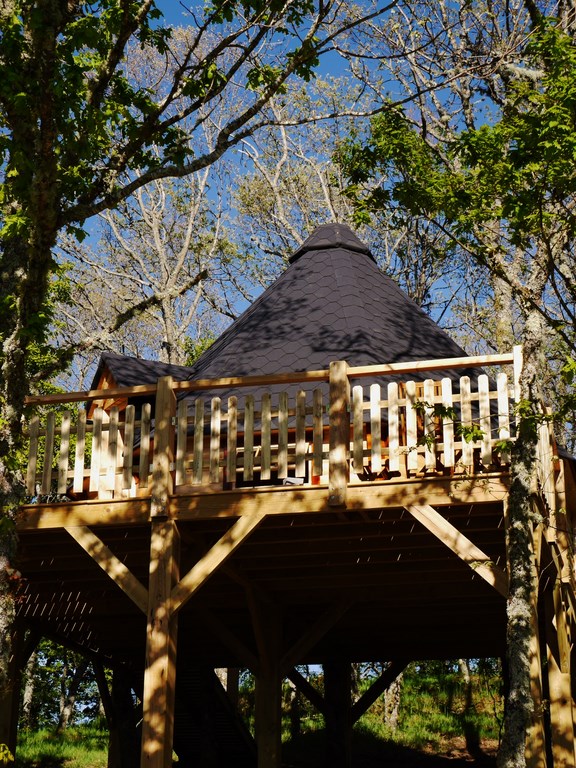 TREE HOUSE
The " wolves ", other unusual accommodation is a tree house with a decoration dedicated to the wolf, animal with symbolic still present in the national park of Peneda-Gerês. She may accomodate up to 4 persons (one double bed and a sofa bed). Come to live a life in symbiosis with the nature.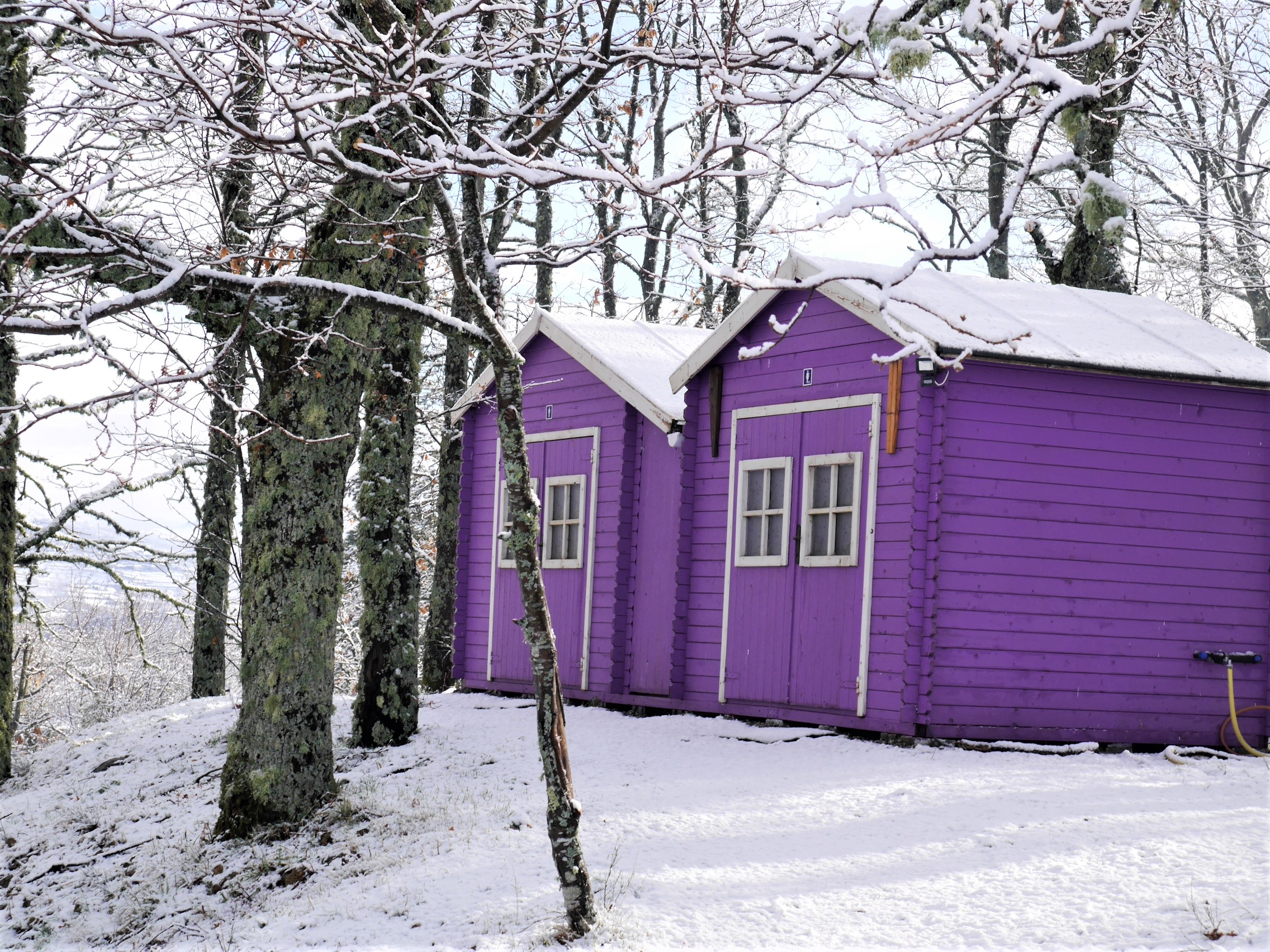 COMMON AREAS
Breakfasts are served within the teepee, within the yurt or a tree house, or on your private terrace.
The teepee is equipped with a fridge and cooktops, and has a dining area.
Toilets (showers and toilets) are common to 4 yurts and tree house and situated in a wooden hut not far from yurts (20m of the closest yurt).
At 900m high, yurts will offer you – be it summer or winter, whether you are a couple, family or friends, for a weekend or for holidays - an unforgettable stay and a unique experience in a place that is out of the ordinary, stunning and invigorating.